I am honored to have had the opportunity over the past fifteen years to work with many fun, talented horses and their devoted owners, riders and trainers. I have been blessed with the friendship, kindness and support of so many wonderful people and would love to thank you all.

This page is devoted to all of your stories and thoughts on our experiences together and I am honoured to be able to share them. Anyone wanting to add something, please feel free to contact me and I would love to include your words on this page!
---
---
About three years ago, I had the very good fortune to start taking dressage lessons from Fallon. I have taken lessons from numerous knowledgeable instructors and clinicians through the years, and learned valuable lessons from each of them, but was truly surprised to "experience" such a gifted teacher, mentor, coach and friend, as this young woman – she has wisdom much beyond her years! Her personal values and ethics are exemplified in her teaching: she treats every horse and rider team with consideration, dignity and respect; she is engaging and positive, with a great sense of humor, as well; she has a genuine care for achieving the best possible outcome for both rider and horse and has the rare quality of being "invested" in us. Because of her training and experience, Fallon can present complex subjects in an understandable manner - to BOTH the rider and the horse. She is able to step into the stirrups to ascertain and feel what a horse is experiencing and what may be confusing him/her in a lesson and then translate a workable solution to both the horse and rider. She has successfully ridden and trained a variety of breeds, both youngsters and mature horses, and therefore, is quickly able to discern personality traits and quirks and how best to work with them without offending the horse. I personally always feel elated after a lesson with Fallon, as she has made me aware of what is going right and what is going wrong, what specific actions to take to improve my riding and my horse, such that I am encouraged and look forward to getting back in the stirrups and learning more. Thank you Fallon - you are a GEM! I'm looking forward to many more lessons and good experiences over the years!
Sincerely, Paula

-Paula Salter
There are many people who can ride well, but there are few who can teach the art as well as they perform it. Fallon is one of those people. I have been fortunate enough to spend 2 years with Fallon, learning not only dressage but basic riding. I began riding as a "mature" adult and set my sights on dressage. Her patience is astounding, but equally impressive is her ability to break everything down into understandable, and manageable, pieces. She obviously spends a great deal of time thinking about her students and their horses and figuring out how to bring out the best in both of them. She is able to translate her extensive knowledge into step by step processes that build confidence in the rider and their equine partner. I could not have asked for a better coach, trainer, and friend as my horse and I began this journey and I am so looking forward to continuing our partnership with Fallon in the future.
​
​-Rhonda Scibal
Fallon Blackburn is not only a quality dressage instructor, but is a beautiful person both inside and out. She not only cares for you and your horse, but is able to communicate the complexities if dressage in an easy to understand way. She has uncanny timing, saying just what you need at the correct time. Her knowledge is evident from the moment you meet her and from her dynamic quality instruction. She is able to evaluate the horse and rider, then in turn deliver in a clear, positive, yet motivating way. I always feel secure and refreshed after a lesson, confident to continue between our lessons. I first met Fallon three years ago and I soon became one of her regular students. When I purchased my first horse rather hastily, she was able to accommodate around my work schedule to give me the help I desperately needed. Fallon has a wealth of knowledge that she readily shares and the capacity and enthusiasm to educate a rider to achieve their goals. Many times I have met Fallon at a lesson with a list of questions, she has the patience to teach you where you are to help you through the learning curve. Fallon has a very special gift and has made my equine dreams now become real goals.

- Anna Cecil
Just a note to let you know how much I appreciate all you have done for me. As you know, I have loved and ridden horses for most of my life. Most of what I know, I have learned by trial and error, as I never had the resources for lessons. But as I got older and could afford lessons, I tried them out, often feeling a bit let down by what I felt I "got out of them". That was until I met you! So many positive things I can (and do) say about you! You have the gift of clarity; you are able to quickly access what the rider may do or stop doing to improve the quality of their ride. You make concise, easy to understand suggestions to enhance to performance of both horse and rider. You are always positive and encouraging. Your quick praise for small achievements gives me a smile and the realization that we (my horse and I) are making progress. You have taught me to see and appreciate the effort my horse is giving also. This, in turn, allows me greater satisfaction in our growth together. This is important to me, to enjoy where we are at instead of where I think we should be. I always feel great after a lesson with you, ready to set the next goal and try new things. When I watch as you instruct and coach others, I am impressed by your patience and your positive feedback, even after 7-8 hours of instruction in 95-100-degree weather! You seamlessly manage the needs of all levels and personalities of riders. I have seen and experienced wonderful results under your instruction. You deliver expertise for us all! There are so many of us who hate to see you leave our area and hope you return often for clinics, lessons and to just catch up. You have become part of our family! I do wish you the best. Life is an adventure; I know you will continue to succeed despite the bumps in the road. You are blessed with fantastic attitude and outlook on life. If you need a reference, please feel free to give my contact info, I just can't say enough good things about you!

​- Jane Dorris
When riding with Fallon, I am not only learning and improving, but having so much fun doing it!! I cannot stress enough how important the atmosphere Fallon creates is to my being open to learning and building self-confidence. The lessons are overwhelmingly positive and supportive. As a result, I can relax, focus and ride with joy. My previously burned out, sometimes diva, of a horse just loves her. No less important, Fallon offers just the right amount of information, that is clearly presented and understandable. That is saying a lot considering how complex dressage riding is. In addition, the depth of explanation and amount of true teaching, beyond coaching, is so outstanding. I consider myself fortunate, indeed, to have had the opportunity to study with Fallon this year.

​- Elizabeth Pope
There is one thing I know for sure in life, that I have been so lucky and blessed to have ridden under Fallon Blackburn's guidance and to know I can reach my dreams of dancing with my partner Sparkie, even at my age. She is the whole package, which is so rare to find, and I know I have hit the jackpot of talent! She has taught me to believe in myself, never give up, ride with confidence and patience in "My Box" and to canter until otherwise noted....
​When she and her husband Nate had to leave the country for tour of duty elsewhere, her passion and true care has extended to keeping in touch not only personally, but continuing with our weekly lessons via internet. I thank God every day to have her on my journey in life. When I ride with an awesome wristband from her with words of encouragement, I know its going to be alright, even on the windiest day. Words cannot express my thankfulness of blessings my dear friend. Until you return to N.C.
Love always, Sparkie and Robin Ainsworth
​
- Robin Ainsworth
It's hard to find someone who rides as well as Fallon but it is nearly impossible to find someone who teaches the sport as well as she does. It is easy to see that Fallon loves her job and has just as much fun teaching us as we do learning from her. In my many years of riding, I have never ridden with an instructor who has been able to teach me so much in such a small amount of time. Fallon teaches stuff that other trainers would find "unteachable", such as to ride with confidence and patience and to never give up on your horse or yourself. Words cannot express how thankful I am to have a trainer who is as amazingly talented as Fallon, even if she is all the way in Japan. We all miss you more than anything and are beyond excited for you to return.
​
- Anna Godwin
Mrs. Fallon is the best riding instructor/trainor that I have ever met/ridden with. Mrs. Fallon can teach you pretty much anything, that's how great she is. She loves her job too!! When your having problems, she will hop right onto your horse and show you what your doing wrong and what to do right. She has helped me so much, from riding a little quarter horse to my percheron/thoroughbred cross. She loves doing it too. Everyone loves her!! I promise if you start riding with her, you WILL love her!!
​
- Amy Acha

​Fallon Blackburn is an amazing trainer and friend.
I remember being scared, timid and almost sweaty on the day that I met Fallon for my first dressage lesson. I have been riding hunters since my childhood and have had many lessons in my life, but none were with a dressage instructor. Of course, I had always been told that "Dressage is the basis to all riding", however, I had never actually taken a lesson from a dressage instructor. Months prior to this day, I began observing a friend and her dressage instructor and I wanted to learn more about it. Fallon was very kind and patient, as I explained to her about myself and Shrek. She listened and we discussed our plan for the lesson. It took several minutes for me to get on Shrek with the help of Davo and Fallon supporting me in this dressage journey. As for Shrek, he previously had a monster living in the mounting block. Once mounted, the lesson began and Fallon patiently walked me through my first dressage lesson. She was amazing in the way the lesson began, during the lesson and when the lesson ended, she gave me advice for what to work on until our next lesson. I felt so proud of our accomplishments for the first dressage lesson. Fallon continued to help shape Shrek and myself into a better versions of ourselves. Fallon went above and beyond the scope of an amazing instructor and attend many of the clinics that I was riding in to make Shrek the wonderful horse that he is and me a better equestrian. I spoke to Fallon several months later about a new project horse named Riley. Riley was two and a half and when he turned three, I wanted her assistance in breaking and training Riley. What was I thinking with two young horses!? Well, Fallon came out to my farm and we broke Riley. Shrek and Riley were on a road to success with Fallon's knowledge. Fallon, Riley, Shrek and myself had been working so hard to make my dreams come true.

When Fallon moved to Japan, I was worried that I could not remember all that she taught me. I was afraid that I would mess up Shrek and Riley and let down Fallon. To this day I can still hear her voice while riding. I like to think that I do remember a lot of what Fallon taught me. Fallon said she would be only an email away and she was. Fallon spent countless emails in helping me with my questions about the boys. She even sends emails with her own website designed to help all of her students abroad. I know that I can speak for everyone when I say that we miss her greatly.

Fallon is an amazing trainer and if she is in your area sign up for her lesson. You will not be disappointed!

- Olivia N. Cuthrell
Powered by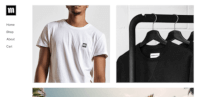 Create your own unique website with customizable templates.